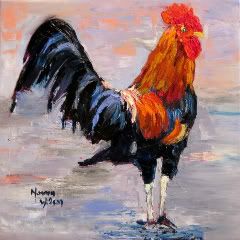 Rooster Rick Strikes A Pose
SOLD
12" by 12" original oil on wrap around canvas with sides painted.
Can't seem to get enough texture and love the colors of this rooster against the
grayed background. This piece is dry and available to ship right away! Buy this painting on pay pal or email me at normasart@cox.net.